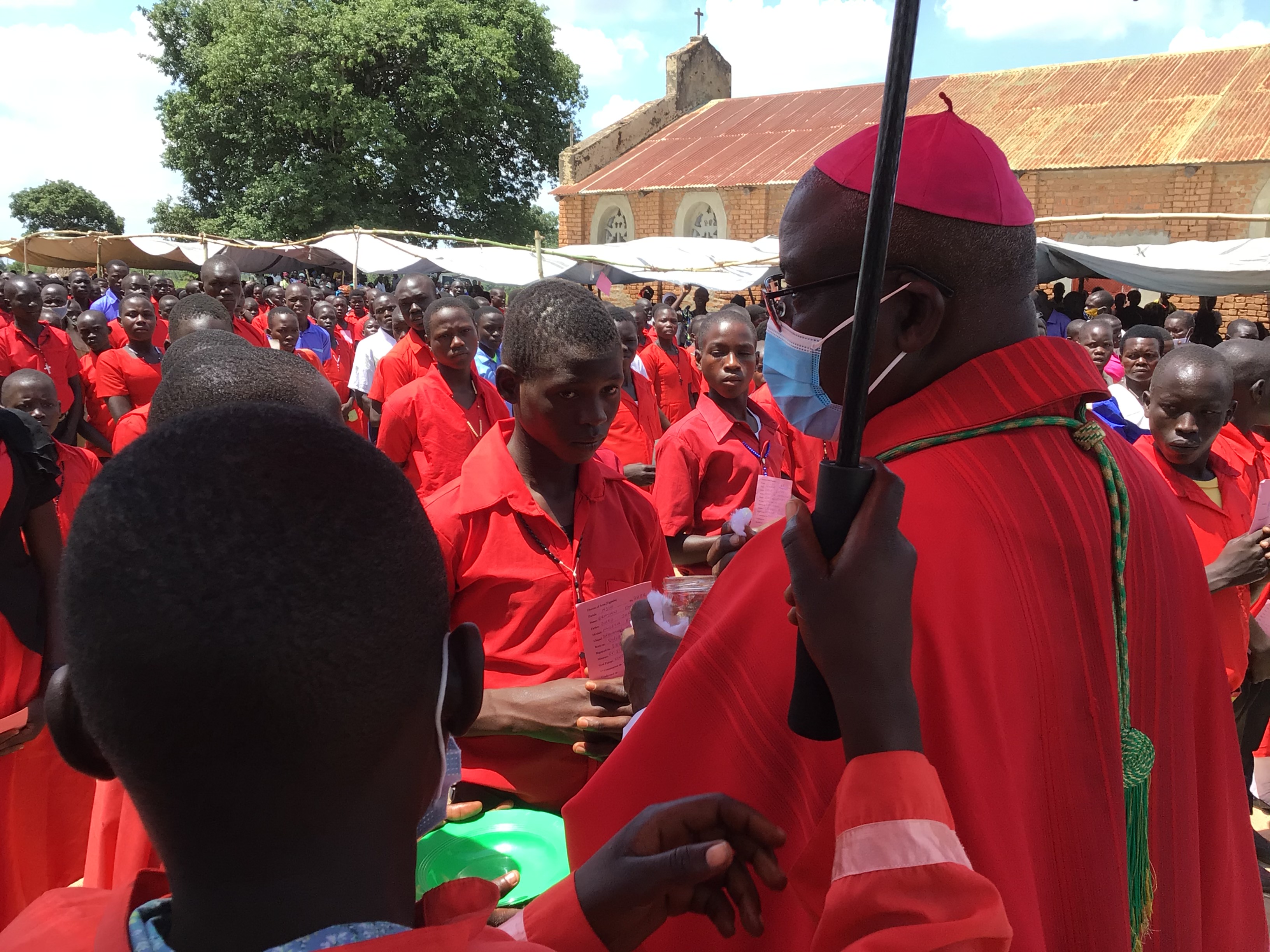 Kodoa Eucharistic Center in Obi has Priviledge to Reserve the Blessed Sacrament.
On the 30th of May 2021, the Chapel of St. Catherine Kodoa under Obi Catholic Parish, Arua Diocese in Terego District, was elevated to a Eucharistic Center. The decree was promulgated by Rt. Rev. Sabino Ocan Odoki, the Bishop of Arua Diocese during a Eucharistic Celebration in which more than 300 Christians were confirmed and one couple received the Sacrament of the Holy Matrimony.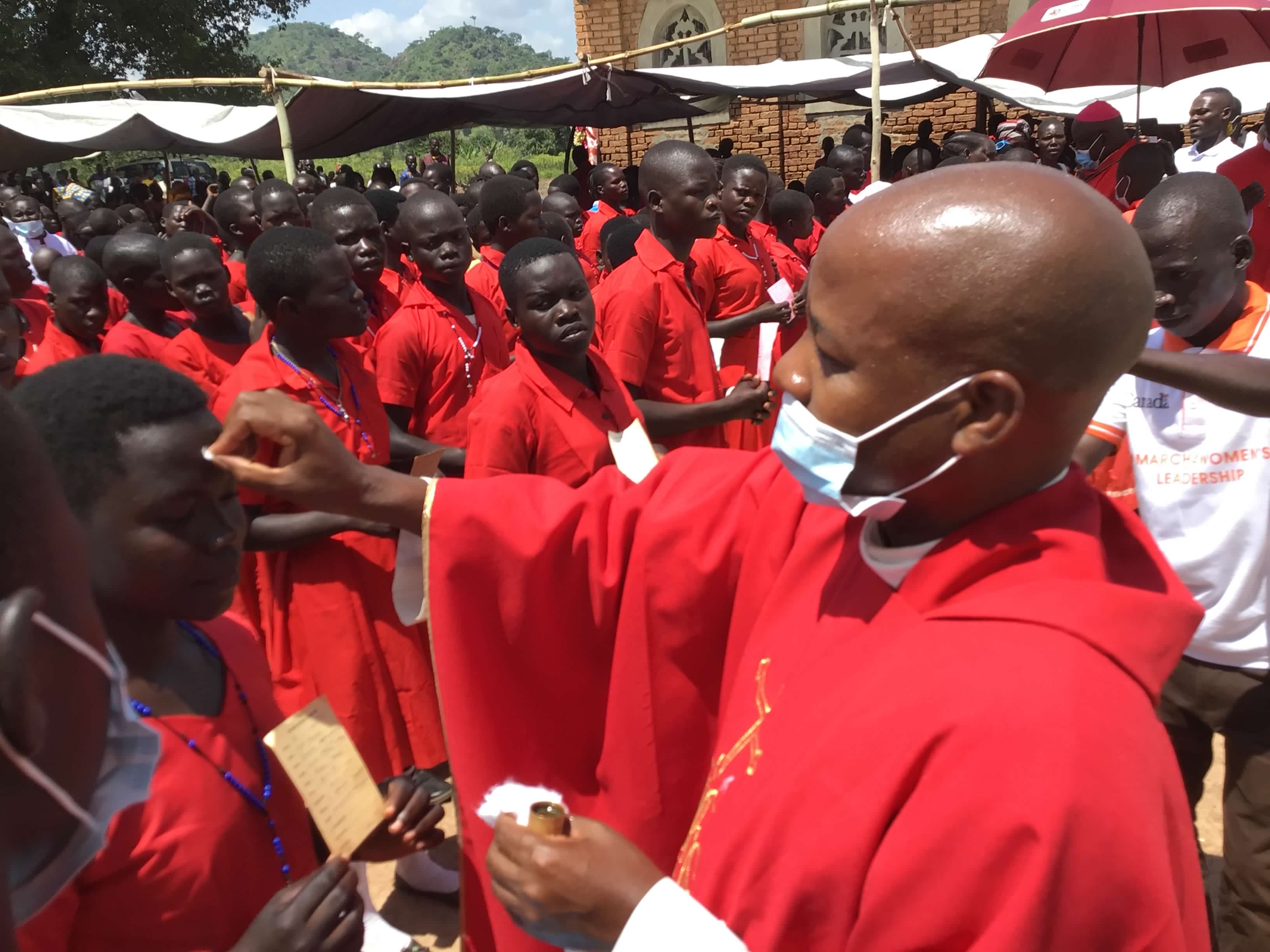 The Bishop remarked that the number of christians, vocations to Priesthood, Religious life and Catechism in the Diocese of Arua have continued to grow steadily in all Parishes, Obi Parish and Kodoa Chapel are no exception. "Conscious of the fact that the portion of people of God entrusted to my pastoral care, of which Kodoa Charpel is a part, should grow in grace through the celebration of sacraments and live the pastoral ministry. In accordance with Canon 387, I have the duty and obligation to meet such needs. After due consultation and consideration with those who assist me in the work of the care for the souls of the faithful in the Diocese of Arua , Kodoa Chapel, dedicated to St.Catherine is now elevated to a Eucharistic Center," said the Bishop.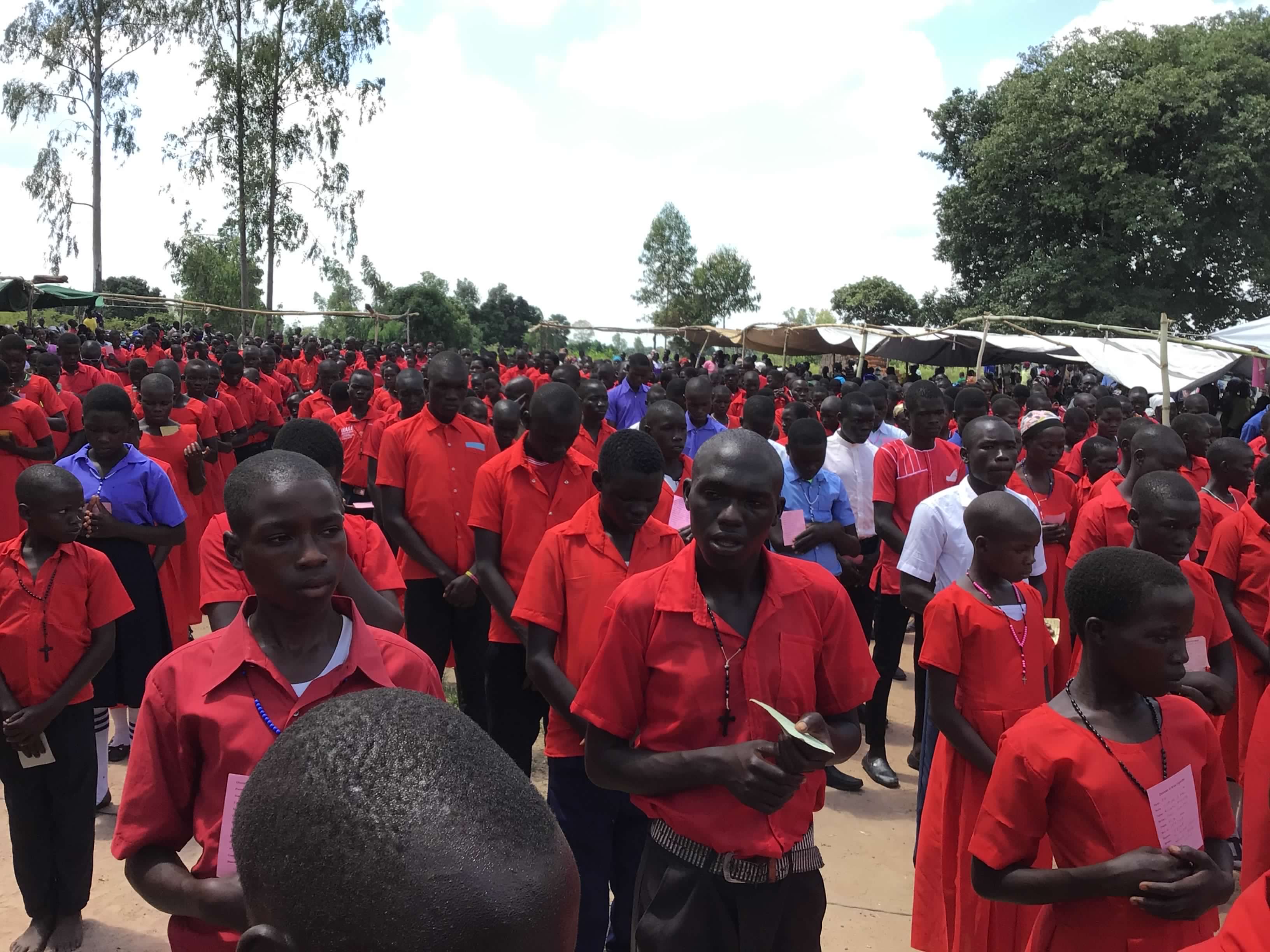 The Bishop invited the Christians of Obi Parish and Kodoa Chapel to pray for the soul of Fr. Paul Maguma Acidri who had passed on the morning of the day. He asked the Christians to pray for the faithful late Fr. Paul left behind, to pray for his family and for the Curate Fr. Robert Ojama with whom Fr. Paul was serving.

BBishop Sabino called for vocation to Priesthood, Religious life and other vocations. "For those to be confirmed today, don't let this day pass without asking God for a vocation."