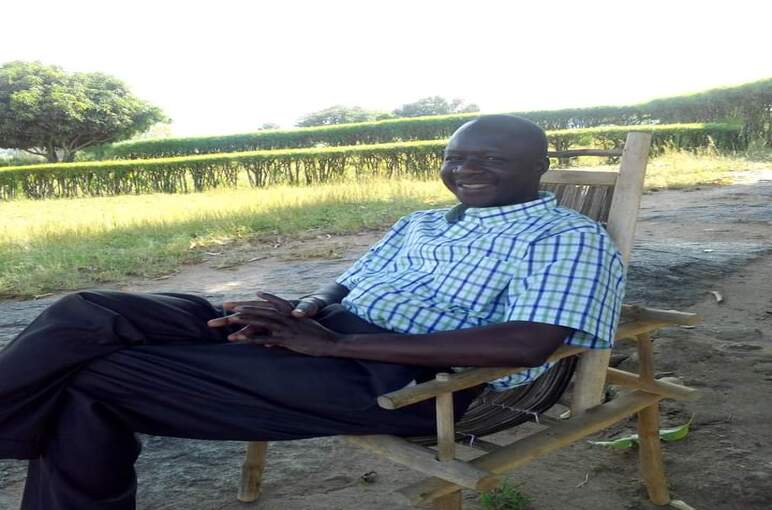 Arua Diocese loses a Priest-Fr.Paul Maguma Acidri.
Arua Diocese is mourning the death of a beloved Priest, Rev. Fr. Paul Maguma Acidri. Late Fr. Paul was serving as Parish Priest at Ajia Parish. Fr. Paul died at 3:45am on Sunday 30th May 2021 at Pioneer Hospital, Arua City. The cause of death is yet to be established as the test for Covid-19 was negative..

Fr. Paul was born on 14th September, 1967 at Nyai Village in Pokea, Arua District. He went to Pokea Primary School from 1976 to 1984. He then joined Pokea Minor Seminary to his priestly formation in 1985. After completing Advanced Level of secondary education in 1991, he was admitted for Philosophy studies at Katigondo National Major Seminary. He completed Philosophy Studies in 1994. From 1995 to 1999, Fr. Paul was for his theology studies at Ggaba National Major Seminary. He was ordained a priest at Pokea Parish on 3rd July, 1999, by Rt. Rev. Frederick Drandua. priest on 3rd July 1999.
His first appointment was to Logiri Parish as Curate. Later he served as Parish Priest of Logiri Parish until 2006. He was then transferred as the Parish Priest of Oluvu Parish, with additional appointment as the Chaplain for Lay Apostolate of Arua Diocese. In 2018, Bishop Sabino Ocan Odoki of Arua Diocese appointed Fr. Paul as the Parish Priest of Ajia Parish.
The Curate of Ajia Parish, Rev. Fr. Robert Ojama, with whom late Fr. Paul was working said his last words to him were,"Thank you very much for everything." Fr. Ojama said they had spent most of the day together until 4 pm on Saturday when Fr. Paul was taken to Pioneer Hospital. He said Fr.Paul had instructed him to bring more of his clothing to the hospital but he never saw the moment come. Fr. Ojama said late Fr. Paul loved to listen to music, "mostly oldies, South African music. He used to sing along and whistle, at times I joined in and we sang together, it is very sad we have lost him."
Late Fr. Paul is to be buried on 2nd June, 2021 at Pokea Parish Centre.