The congregation of the Missionary of Jesus of Divine Council has received 5 new Brothers and two Brothers made their final professional vows
MIDM celebrates Perpetual Profession of Religious Brothers.
The congregation of the Missionaries of Jesus the Divine Master has celebrated the perpetual profession of vows of two religious brothers and received five new brothers' after completion of their formation at the novitiate. .
The Bishop of Arua Diocese, Rt.Rev.Sabino Ocan Odoki presided over the Mass, which was held at Asava Christ the King Parish in Arua City on the 22nd ,January 2022..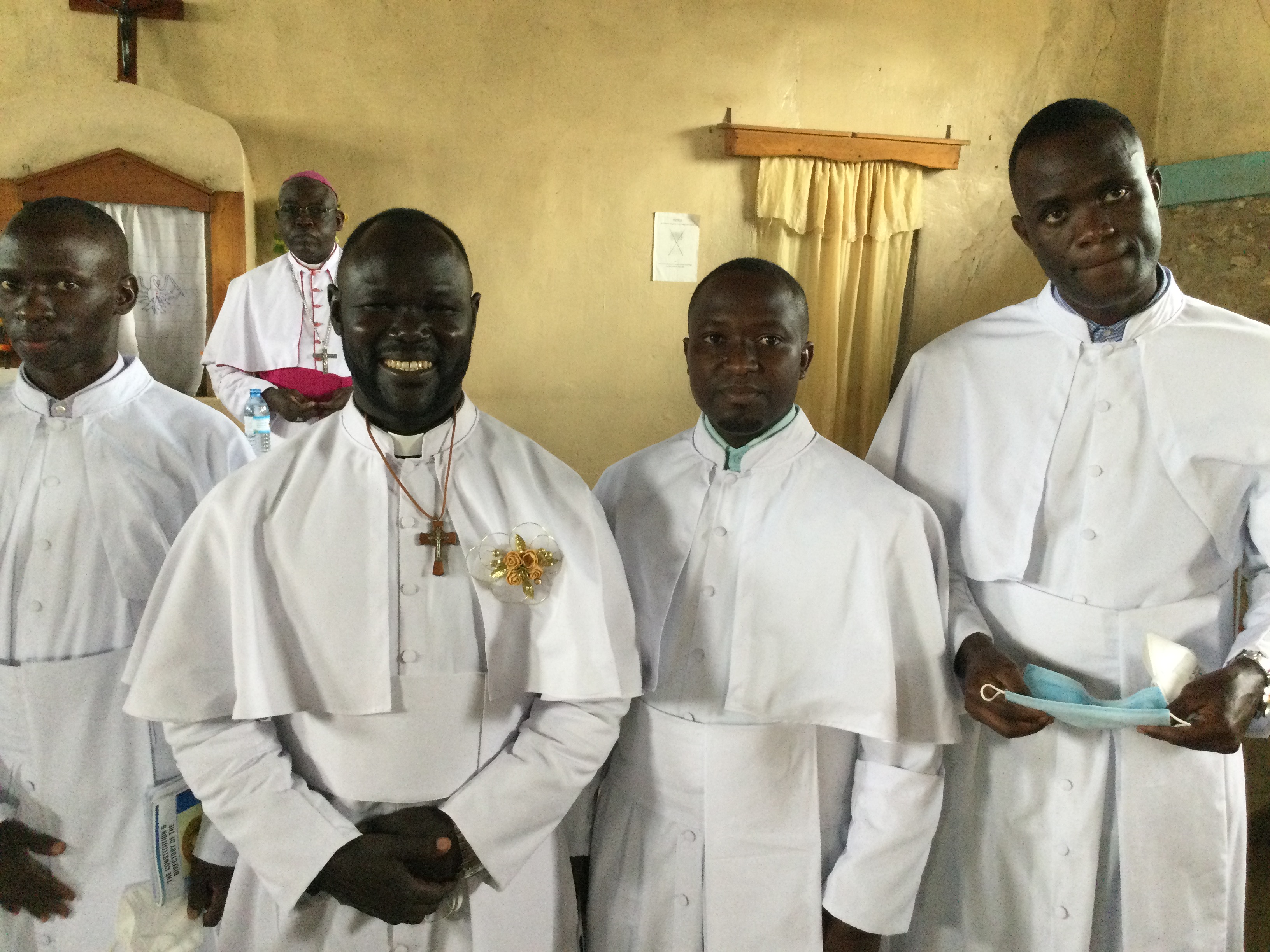 Br.Ubaldo Inziku and Br.Aderick Anatori made their final vows while Nov. Vincent Etinu, Nov.Innocent Anywar, Nov. Derick Kundu, Nov. Peter Byenci and Nov. Robert Bwambale took temporary professional vows.
The colorful ceremony hosted dignitaries including the High Commissioner of Tanzania in Uganda, the Vice Chancellor of Muni University, among others.

In his homily, Bishop Sabino gave thanks to all who played a role in the formation of the newly professed in helping them to listen to their call. He also thanked the newly professed Brothers for generously responding to their call and for wholly participating in their own formation and called upon parents to continue guiding and promoting vocation in their families.
"I am appealing to parents to guide the children in a vocation that God is calling them for . Parents should not force a vocation on a child, you should kinly watch a child and see a vocation that God is giving to that child and encourage the child in that vocation," said the Bishop. The Bishop noted that the candidates coming from different districts and nations and vowing to stay under the roof is a sign of God's love.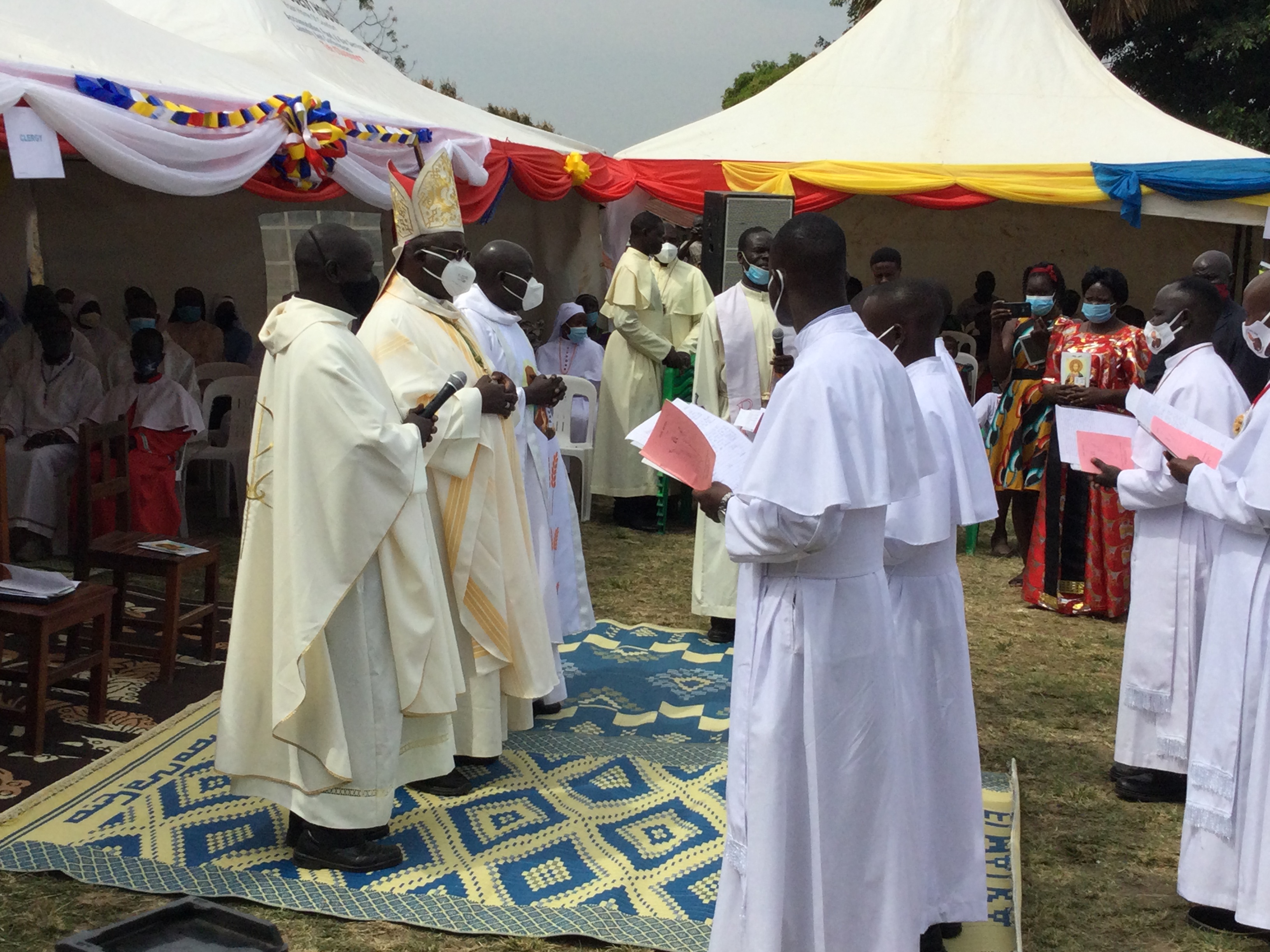 He asked the congregation to always put on the armor of love and live beyond the boundaries of tribes and nationality so as to live faithfully and counter other cultural ways of life . "To be successful in our various vocations to serve God's people, in order to be fruitful in our vocations. We must love, not in words or speech but in deed and in truth. That is when you can enjoy any vocation. This is also one of the most important commandment and it is what we find in the first letter of St. John." Said the Bishop.
He appealed to the Father General to continue nurturing more of the youths to become servants in the church, "the church needs more dedicated servants for priesthood, religious brothers and sisters. We need God-inspired people to serve God's People. Arua as a diocese has about 2,350,000 Catholics and 1,050000 refugees which is a very big responsibility."
Br.Aderick Anatoli also said that the world today needs more religious people to meet the challenging needs of modern day society. He said the years he has spent serving in religious life has enabled him to meet and share with people from diverse backgrounds. He thanked on the behalf of his fellow brothers, their parents, the Superior General of the MIDM, their guardians, teachers and all who guided, encouraged and supported their formation.