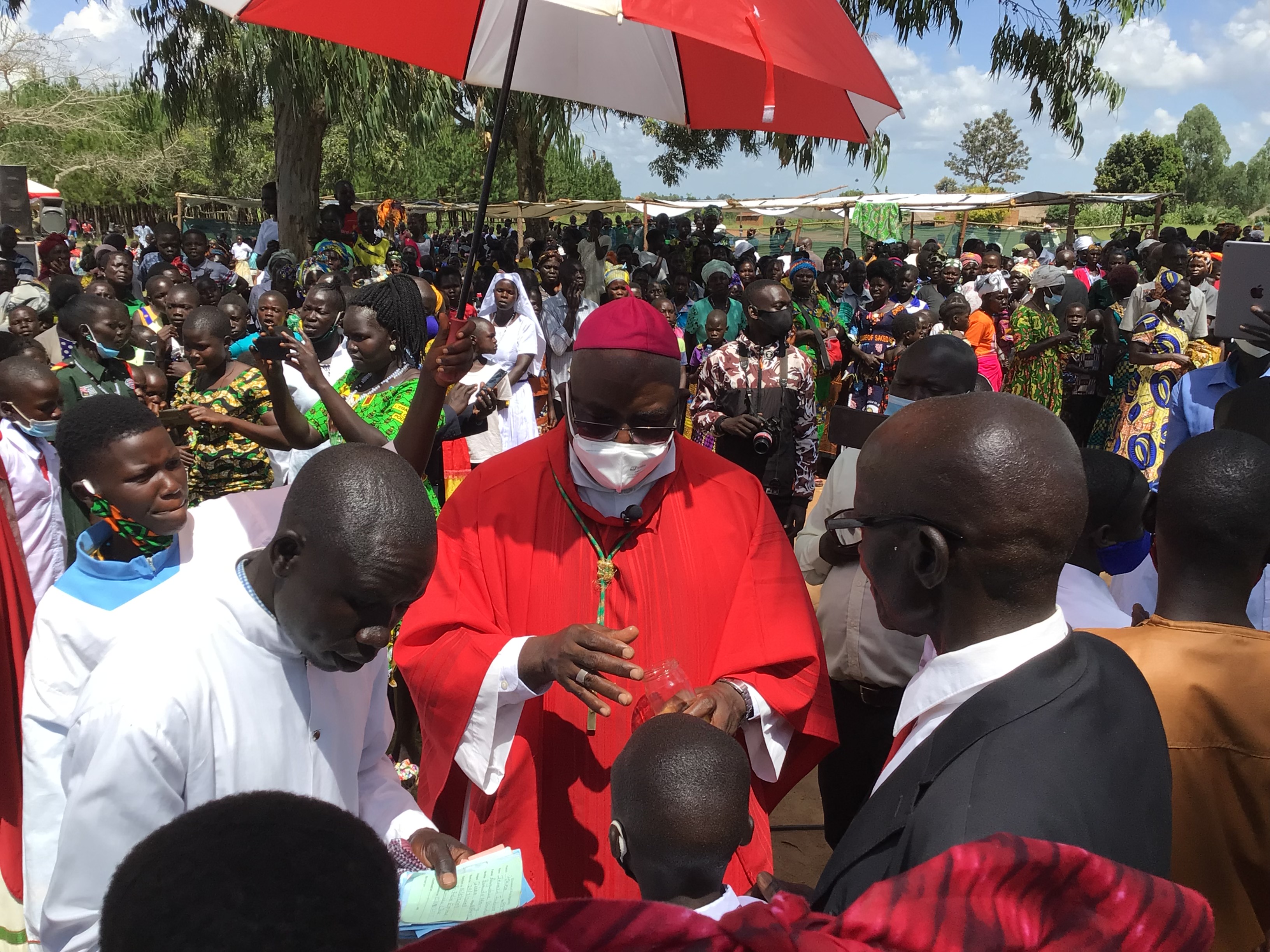 St.Joseph the Worker, Anzu Chapel elevated to a Eucharistic Center.
Anzu Christians turn up in large numbers to bear witness to the institution of Anzu to a Eucharistic Center. This comes about 75 years after the Chapel was erected in 1947 in the area. The Chapel is said to have started under a fig tree 'Omuazire' at the current position of the old Church which was a site for meeting government officials.
The decree was given by the Rt. Rev. Sabino Ocan Odoki during a Eucharistic celebration. The Bishop in his homily asked the Christians to always recognise the love of God and the love for one another as the most important obligation in their lives as Christians. He appealed to the Christians to have the eyes to see those who may need their help, to appreciate each other and to love one another.
The Bishop thanked Parish Priest, Rev. Fr. Victor Ogenmungu for his invitation that has enabled him to officially open Anzu Eucharistic Center. "I remember my last visit to Anzu. It has always been a beautiful and happy moment in Anzu. With Fr.Silvano we used to play Guitar and used to dance to the guitar," said the Bishop.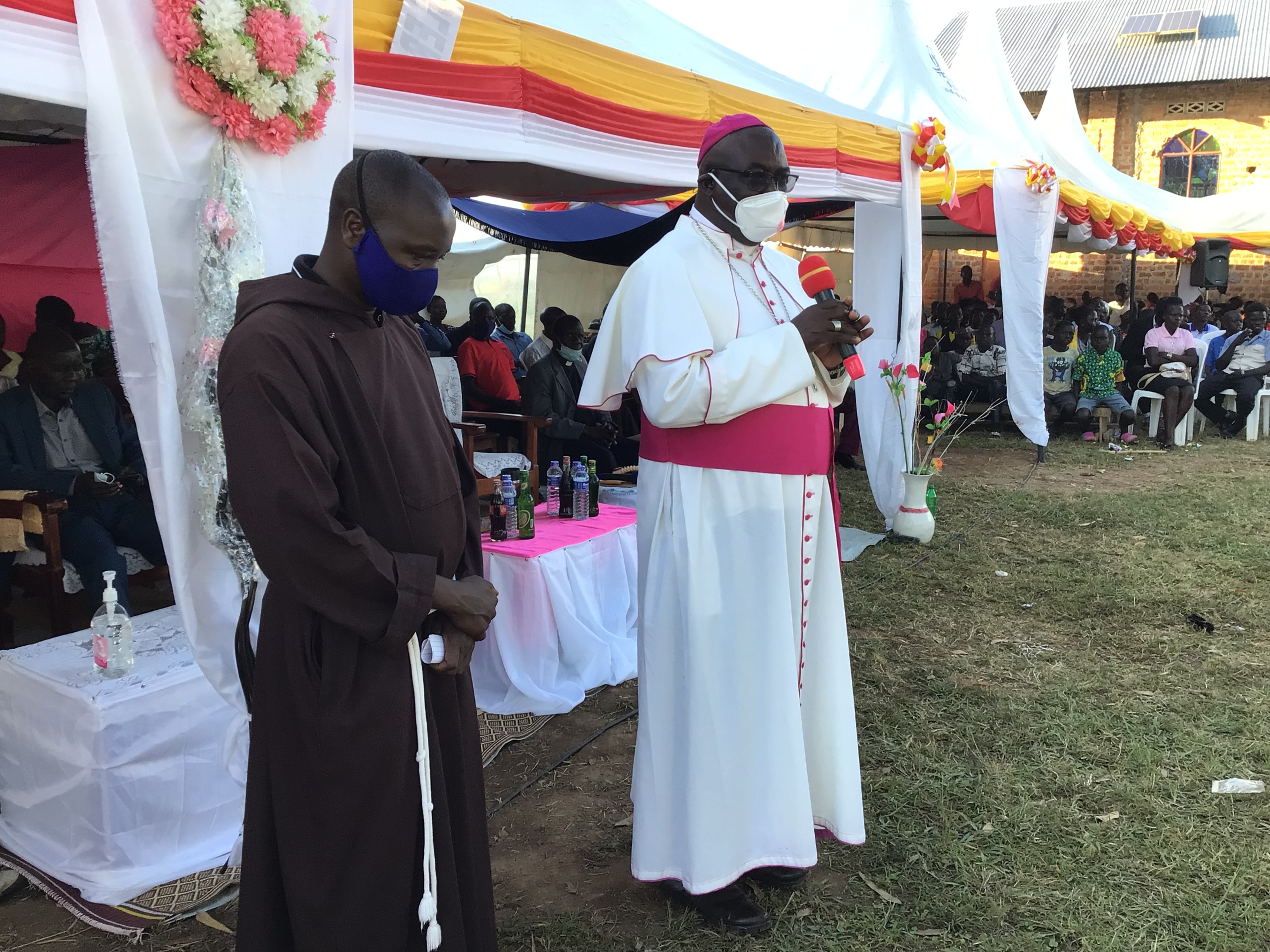 He expressed his gratitude for the harmonious living of the people of Anzu and their Congolese neighbours saying that they should continue to live as one people as the borders are simply for administrative reasons. He urged the Christians to continue with their support to finish the plastering of the church and pledged for 10 bags for cement to see to it that the work is started.
Fr. Victor noted that by installing and consecrating the Tabernacle for the purpose of preserving the Body of Christ, the Bishop has charged them with the duty to preserve the Eucharistic Jesus. He appealed for a behavioral and life change among the Christians at the Chapel to be in uttermost reverence to the Holy Place.
He extended his appreciation to the catechist for the tremendous pastoral and developmental works in the parish. He noted that the parish was able to conduct a wedding of up to 10 couples on sunday October 24 th 2021 due to the tireless works of the catechist