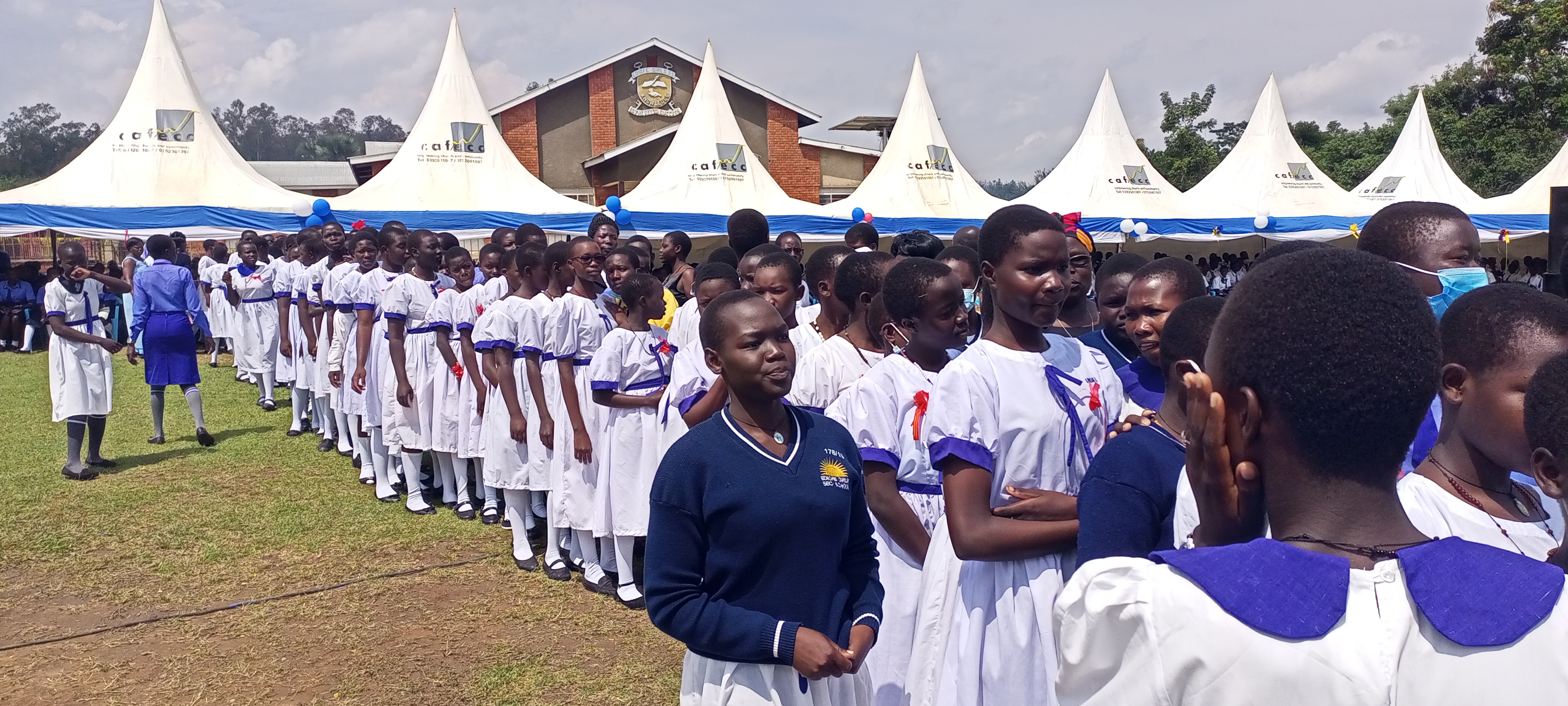 St. Mary's Ediofe Girls' School Day.
On 3rd, July 2022, St. Mary's Ediofe Girls' Secondary School, celebrated their School Day in a Thanksgiving mass presided over by Rt.Rev.Sabino Ocan Odoki, the Bishop of Arua Diocese.
The Bishop urged the girls to emulate late professor, Christine Dranzoa, the former Vice Chancellor for Muni University and a fervent advocate of girl child education who believed in educating the girl child and touched the lives of many children in the West Nile region during her service to the nation.
The late professor, passed on the 28 June 2022, at a time when she was also serving as the Executive Committee chairperson of Inter University Council of East Africa (IUCEA).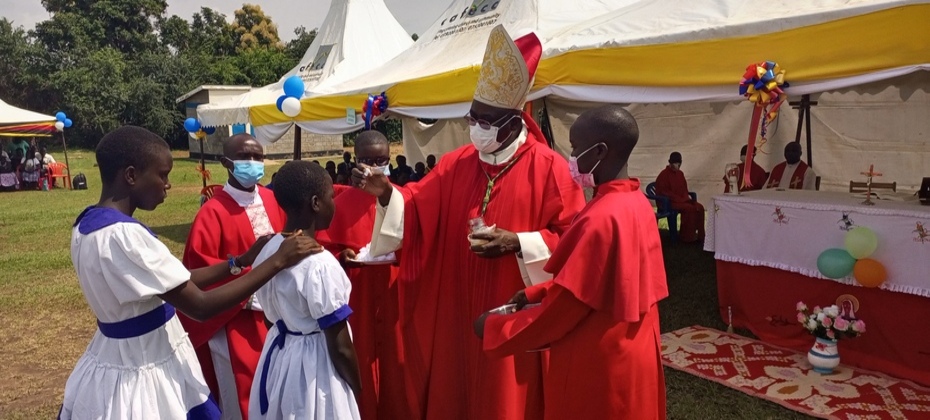 Amongst the dignitaries who attended the celebration were, Honorable member of Parliament for Arua District , Hon. Lillian Obiale Paparu who attained her Uganada Advanced level certificate from the same school, the Registrar of the High Court of Arua City - Lady Catherine, headteachers from Sister schools and old girls of the school.
While addressing the gathering, the Bishop congratulated Ediofe Girls Schools for their discipline amidst the recent wave of strikes in schools. " There is no secret to success, you have to study, you have to be a disciple, be humble and prepare yourself for challenges and be also a woman of faith because religion is very important in our life. Here at Ediofe Girls school, there has been no strike. I congragulate you upon being a role model to other schools. keep up the discipline, and continue working hard. God will reward you. " said the Bishop.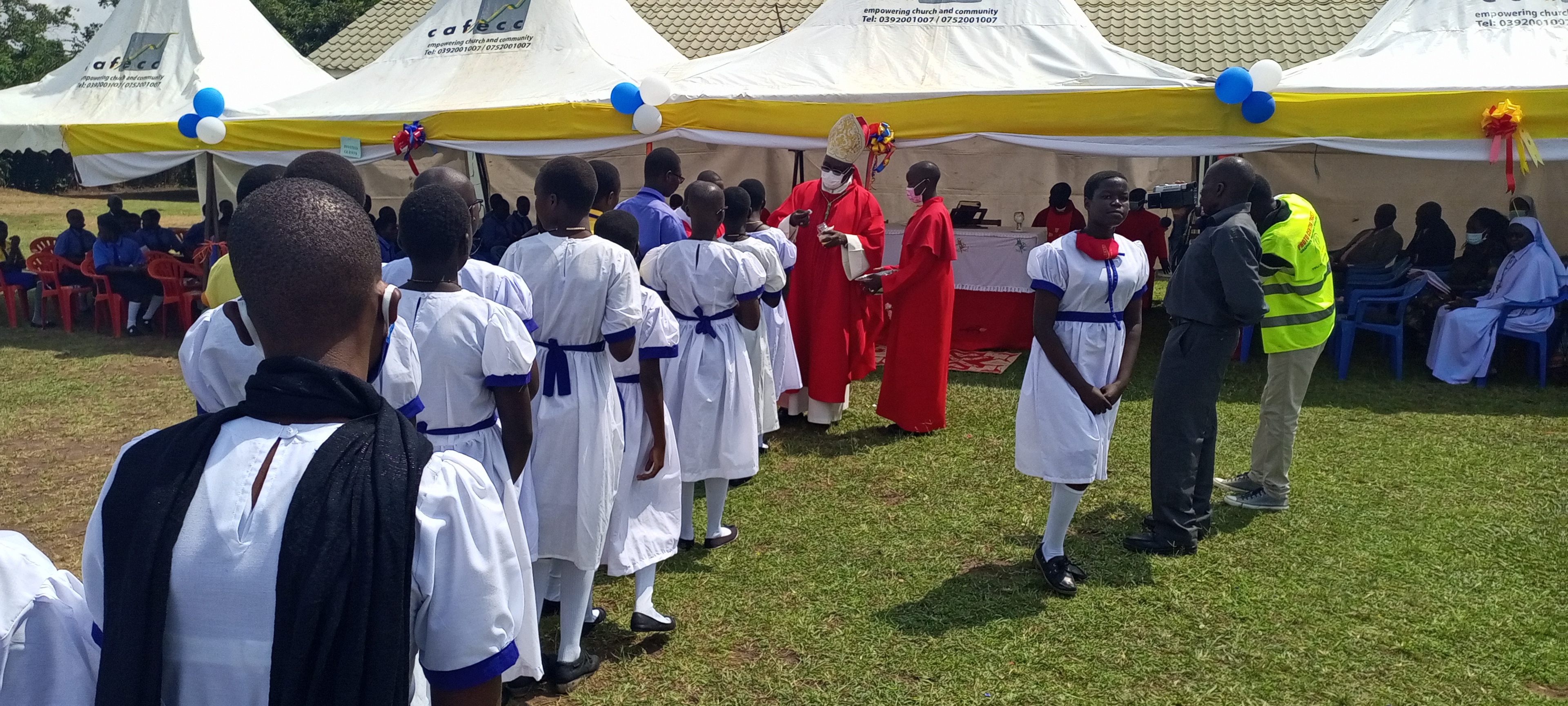 The Bishop called upon the students to missionary life. "We're all called to serve Jesus Christ. The word missionary means somebody who is sent. And we're all sent to serve Jesus Christ. Many people today think, to be a missionary you must come from Europe or first be a white man. . If you are baptized , you are already a missionary. Even those not baptized and in other faiths. The catholic church recognises those who do good and are not catholics."
More than 100 girls were confirmed by the Bishop into the catholic faith by anointing with the Chrism oil. Amongst the Clergy were Rev.Fr.Nobert Azale, the Chancellor Arua Diocese and the Chaplain of Ediofe Girls School. Rev.Fr.Francis Okuni, Financial Administration