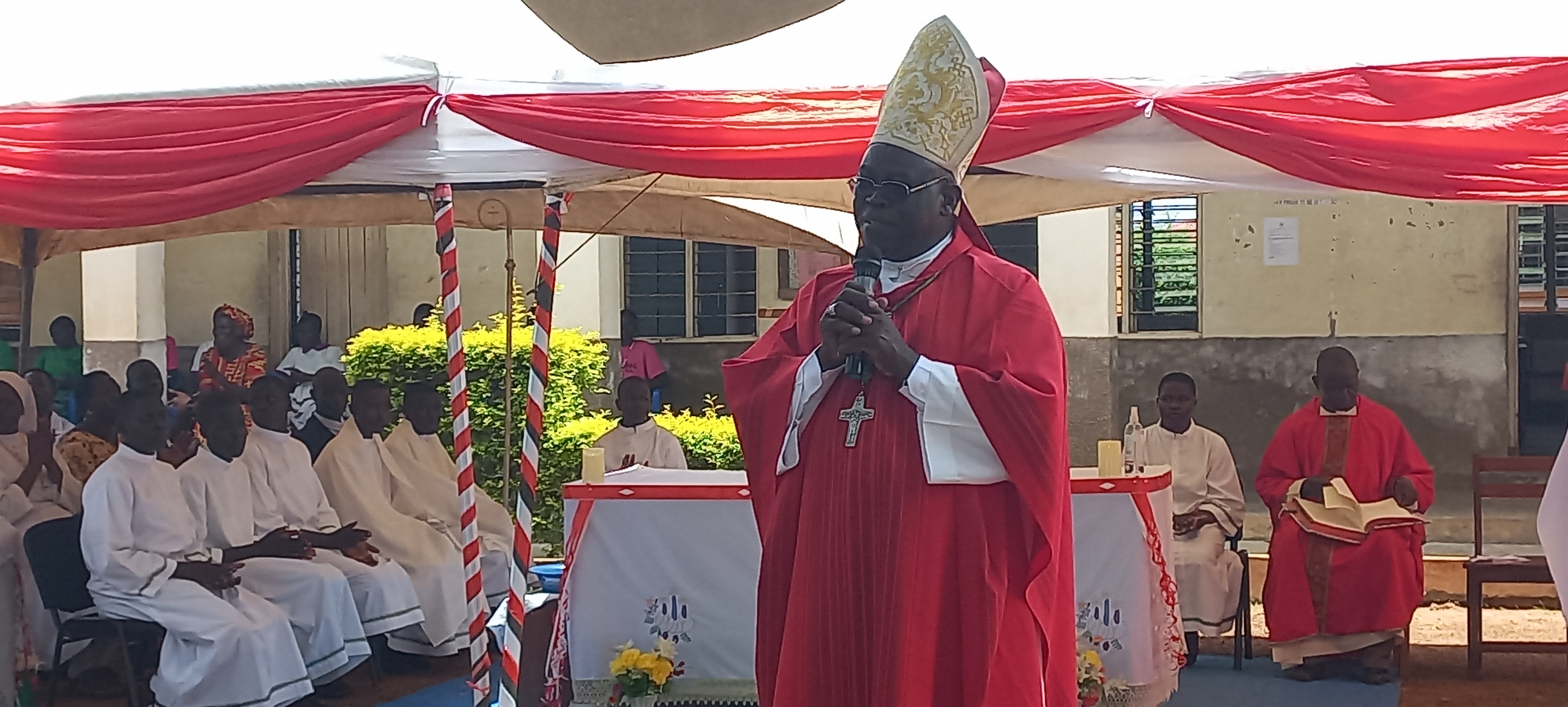 Pictoral: St. Mary Assumpta Girls Senior Secondary School, Adjumani. Blessing of senior four candidates , Holy Sacrament of Confirmation, School day celebrations.
Senior four candidates of St.Mary Assumpta Secondary School gathered this morning at School's ceremonial ground to receive the blessings of God from the Bishop of the Catholic Diocese of Arua, Rt.Rev.Sabino Ocan Odoki ahead of the Uganda Secondary school National examination, scheduled for 14 october 2022.
In his message, His Lordship, the Bishop of Arua Diocese, Bishop Sabino called upon the candidates to exhibit respect, discipline, confidence and self-determination as they await to sit for their final examinations. He asked the candidates to condition their minds with positivity and proactiveness and to avoid unnecessary worries which come from the devil . The Bishop told the girls to look forward to preparing themselves for a career so that they can also contribute to the family vocation. Bishop Sabino thanked the parents, the school administration and staff and all the religious working together to groom the children to become better persons.
The headteacher, Sr.Mary Abiyo Rebecca greatly appreciated the Bishop for his great love for the school that even in times of his very busy schedules, he remembers to visit and bless the candidate classes before their final examinations. She thanked the parents for entrusting their children in their and expressed the school's commitment in offering quality education to these students